"Crestwood Construction's use of creative architecture, engineering, land planning, quality construction materials and personal supervision with careful attention to detail ensures that every home meets its high standards." – The Times
"More than 6,000 families enjoy the pride and pleasure of living in a Crestwood-built home or apartment in some of central and north Jersey's finest communities." – The Times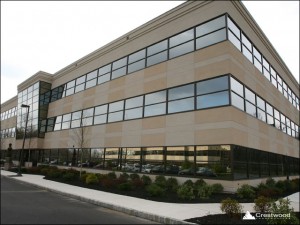 Crestwood, LLC. is a family building business that was founded by John J. Klein, Sr. in 1933, and has been operated by the Klein and Ginther families for four generations, constructing the finest single family homes, townhomes, apartments, condominiums and commercial properties.
Their reputation has grown because of adherence to a basic philosophy: a dedication to build not only a quality product, but also foster a sincere feeling of pride between the builder and the consumer.
More than six thousand families enjoy the pride and the pleasure of living in a Crestwood built home or apartment, in some of central and north Jersey's finest communities.
The company is and always has been committed to producing the best possible product by striving for excellence beginning with acquiring the best possible land in the most sought after locations. Through creative architecture, engineering, and land planning, using quality construction materials and personal supervision with careful attention to details. This insures that every home meets the high standards that a Crestwood home has come to represent, a 70 year tradition of value.